Online Promotions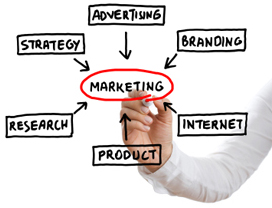 A beautiful looking website will not be found online unless it's properly promoted online to search engines.
Web Promotion is the process of making your website and its address known to those who might be interested in what your site has to offer. Online promotion includes search engine visibility, brand visibility and getting links from other sites to yours.
Your Practice Online provides Search Engine Optimization as part of our Standard Web Package. We will register your site with major search engines and directories. Our proven proprietary technology enables your site to be re-registered periodically with search engines, online directories, web rings, etc. We also include your website URL in our Client Showcase and Global Directory for additional global promotion of your website.
Our Premium Web Package includes a powerful combination of SEO and Social Media Optimization. We offer viral marketing to promote and manage your website through social media channels such as YouTube, LinkedIn, Facebook, and Twitter. This powerful strategy has been highly successful for our clients, yielding outstanding search results.
About Search Engine Optimization
Your Practice Online follows the highest ethical parameters for SEO using White Hat Techniques, also called Ethical SEO. White Hat SEO tactics focus on a human audience and follows search engine rules and policies. Our SEO parameters include:
URL Optimization
Geo target Optimization
Meta Tags Updation
URL Redirection 301
Header Tag Optimization
404 Error resolving
Image Optimization
Mobile compatibility
Anchor Text Optimization
W3C code Validation
Google places listing
Load Speed Optimization
Robots.txt
User friendly Navigation
Sitemap Optimization (Both XML & HTML)