Integrate Social Media into Your Internet Marketing Strategy
Healthcare professionals can engage consumers on a much deeper level by leveraging social media. At Your Practice Online, we strive to integrate your content marketing strategy across social media and networking sites such as Facebook, Google+, YouTube, Twitter and LinkedIn.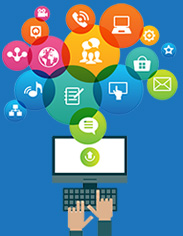 Your Practice Online provides our clients with assistance in creating, maintaining and connecting social media channels within their website. We provide our clients with the ability to educate and connect with patients through social media, by creating professional-looking business accounts that are easy-to-manage.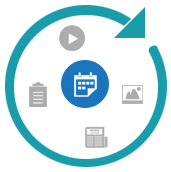 We work with you to post any important information provided by your practice throughout the year to keep your audience engaged. Because we understand the fast-paced environment of a medical practice, we also provide you with options to post fresh updates from a selection of industry articles throughout the year.